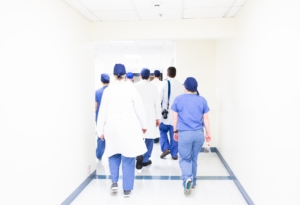 Hi. My name is Robert. Here is how we are coping with the lock down. I am a married man with two sons and three grandchildren. My sons are on the front line. One works in Beaumont hospital, the other works in Mountjoy prison.
While it's a worrying time we are proud of them. We miss our grandchildren so much. We are coping quite well with plenty of Zoom.
I would just like to say that with everyone practicing social distancing we will get through this virus. To anybody who has lost a loved one, I feel so sorry for them.
Exercise: Drag and drop the Words