The Book Club by Mary Rita and Des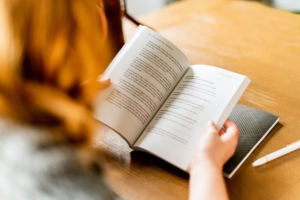 We started the book club in January. This was our first time doing a book club, and we didn't really know what to expect. 
We all take turns reading and when the book is finished, we talk about it and we give it marks out of 5. 
We have read 3 books so far. Driving with Daisy was our first and we all felt differently about it. Des really enjoyed it and gave it 4 out of 5. Rita couldn't get it because there were too many characters in it. Liz gave it 2 out of 5 because there wasn't much about Daisy in it and doesn't know why Daisy was even in the title! 
Three is a Crowd was our second book and it was better. It was a better story about a bride to be and her mother in law. The mother in law thought she was better than everyone and tried to hijack the wedding, but there is a nice twist at the end. Des didn't think it was that good but Rita and Liz thought it was much better. 
Our third was The Dare by John Boyne and we all gave it 5 out of 5. The story was good, it was easy to follow, and the characters were very believable. The main person in the book is a young boy called Danny and you really get to care about him. There are characters you don't like at the start but as the story goes on you get to know and like them. This was our first 5 out of 5 book. 
Our next book will be The Boy in the Striped Pyjamas and we are really looking forward to starting it.  
Liz loves the way the book club brings the stories alive and you can see the pictures in your mind.  
The Book Club – Drag and Drop the Words
The Book Club – Fill in the Blanks
The Book Club – Wordsearch