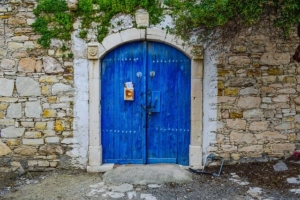 The holiday began in the Duty Free section of the airport, where you could get as much alcohol as you liked.  Getting on the plane was good because people in seats1-10 were called first, that was us.  My girlfriend and I took turns to sit in the window seat, we enjoyed looking out at the clouds floating by.
When we arrived to our apartment it was very nice, with a lovely pool.  The staff were very helpful.  Sometimes we cooked in the apartment and other times we went out to eat.  The food was very good and the portions were very big.  We ate lots of the local fruit and vegetables.  
The big let-down was the weather, we had three rainy days and three cloudy days.  We found some lovely pubs and one in particular the Luke Kelly.  We visited Water World which had huge slides and water games for children.  Most days we rented a moped which cost £3 per day.
We swam in the pool and also in the sea and we sunbathed every day. On our flight back the pilot told us we were travelling at 500 miles per hour, but it only felt like 5 mph in the plane. Next time we go to Cyprus we will go later in the year and hope for better weather and look forward to the ice cold drinks.
The Cold in Cyprus – Questions