Student Voices – Book Review by Gloria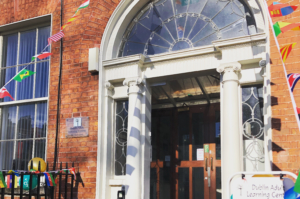 I liked this book because it was about people's lives. It is how they achieved their goals. This book is like the book we do every year here in Coolock Darndale Adult Literacy Service, Dublin Lives. Student Voices is a book made up of stories from a group of people from the Adult Learning Centre in Mountjoy Square.
Some of them went back to education classes because they have children who needed help with homework. They felt hurt. They said they had to do something about it so they joined the classes and now they can help their children and they are proud of that.
Some of these parents were picked on when they were in school by their classmates. They left school much too early. I think that was wrong. Nobody has the right to bully you over the way you look, the way you dress or about anything. Coming back as adults with good support it helped them to get their confidence back and to be able to hold their heads up and feel better about themselves.
There are other good stories in the book as well. It is an eye opener type of book. It is an excellent book to read. I enjoyed reading the book. It was nice to know that there are other people out there that had the same problem as you. I say to them that I am proud to read their story and proud of them. I would recommend this book to everybody.
Worksheet Student Voices Book Review
Worksheet Student Voices Book Review
Unscramble the following words:
e.g mocremdne Recommend
diceahve __________________
ridchenl __________________
mocnemred __________________
ecnedifonc __________________
Put each of the words into sentences:
________________________________________________________________
________________________________________________________________
________________________________________________________________
________________________________________________________________
________________________________________________________________
________________________________________________________________
________________________________________________________________
________________________________________________________________
________________________________________________________________
________________________________________________________________