My Trip to London by Claire Moran – 2015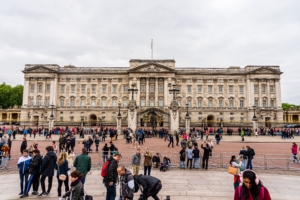 On Friday, I went to London with my youth club.  My flight was at 7 o'clock.  We arrived at the airport in good time.  I was excited waiting for our flight.  When we arrived in London we went to the hotel and checked in.  Then we went to Madam Tussauds.  It is a wax museum.  I saw James Bond, The Queen, Prince William and Kate and Shrek, Spider Man and all Super Heroes.  We spent about 2-hours there.
On Saturday, we went to see the changing of the guard at Buckingham Palace.  It was very good.  We had a boat trip from London's Eye on the river and we were told about the history of the bridges.  It was enjoyable.  We went to see Charlie and the Chocolate Factory show.  It was brilliant.  We went to see Platform 9 ¾ , it was where Harry Potter goes to school.
We returned home on Sunday night.  I really enjoyed my weekend in London.