My Trip to Tipperary by Clare Hayes – 2014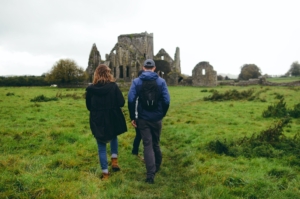 Recently my husband Vinnie and myself decided to go on a trip to Tipperary.  We set off in the car on Monday and stayed there 'til Thursday.  Our friends, Ann and Pat came along with us.  This was my second time in that county.
We had a wonderful time.  The weather was fine during the visit.  There was a lovely view of the mountains and all the area around Tipperary.  After the walk in the mountains, we had a nice meal in the hotel.  It was lovely just to sit there and take in all the scenery.
As you may see, I still love the area very much and I will be visiting it again sometime soon.