My Memories by Helen Rooney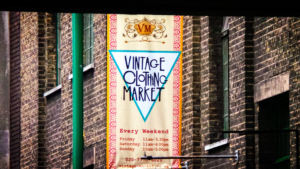 My story begins with my memories of growing up in the place called Coolock, also known as Bonnybrook, but nobody seems to call it Bonnybrook today.  I am reminiscing on this while I am cocooning like many others, due to the Corona Virus, Covid 19.  
Today I am reflecting on my younger self growing up here. Our family moved out to Bonnybrook during the 60's.   My younger brother was only a baby, I was five years older than him.  We were a large family, 8 boys, me, Mam and Dad.  We moved out here on a big lorry, with our furniture strapped in the back, we must have looked like The Hillbillies.  The Hillbillies was a programme on television back in the day. If anyone remembers, they will know what I am talking about. 
I always remember my poor mam saying, "I am moving out to No Man's Land", because it really was very remote.  It was like moving out to the country, all fields everything green, there was nothing really built up yet.  I think Cadbury's was there. It was one of the landmarks you would see when you came up the Malahide Road.  You turned left after Cadburys to come up to the housing estate known as Bonnybrook.  Cadbury's is still there today.  
On our side of the road the houses were built up but across the road they were still being built.  That will tell you something.  After they were built my mother got a job cleaning them out before families moved in. I remember going to school, we hadn't even got a proper school building. We had prefabs for a long time before we moved into the big school.  I loved the prefabs, we also got Mass there too because the church had not been built either.  Sometimes we would go down to Coolock Village and get Mass there.  I loved school, my childhood was good growing up in Coolock.  I was not too bad in school, I loved it.  I always remember we would play netball after school and I was always picked for the team. Because I was quite tall, whether I was good or not I don't know but I loved it.  I must have been doing something right to be picked.  I would ask my mam to whitewash my runners because I was picked for the team.  Mam would white wash them, with a tube of white wash or if she had a can of whitewash she would use that instead.  That might sound funny to people today but I only had one pair of runners and you would not wear them every day.  But when you got them white washed they were like brand new.  They would be a bit hard but that's the way it was then.  There was no such thing as going into town to buy new ones we could not afford to.  
Growing up I was a bit of a tom boy, probably because of all my brothers.  We would play in the fields and rob the orchards that's what we did then.   Stuffing apples down our jumpers and running home. My mother would say, "You are going to have pains in your bellies if you eat them and you will be up all night". 
 As a treat my Mam would get me and my younger brothers TK Red Lemonade or Cream Soda, Cream Soda was gorgeous, and sweets because when you got bottles of Taylor Keith, (TK), you could bring the empty bottles back to the shop and get money back on them for more sweets or lemonade.  What good times they were! 
My father would bring me and the younger ones into town, not all the time.  But when he did we would get a treat. He would bring us into Woolworths, which was a big store that sold everything you wanted.  We would have our dinner there because there was a restaurant in the store.  It was a huge place I always remember the sausages they would nearly bounce off the plate when you cut into them but they were gorgeous.  He would also buy us some Cleeve's Toffees, it was lovely.  He would buy this out of the pocket money he would give us and if we did not go to town with him he would bring it home to us and some Chester Slices also known as Gur Cake.  My friend Bernadette would say, "Bring some over to my house after school and we can have them with a cup of tea".   
In the summer of '71, when we got our school holidays it was our last year in primary school.  I remember going for an interview for a summer job in a sewing factory. It was supposed to be for the summer and then I was to go back to the Tech. I got the job and never went on to the Tech.  I spent 11 years there.  It was a job and I loved it at the time.  I was only getting a fiver back then would you believe but that was a lot of money to me.  I gave my mother a few bob and still had a few bob left for myself.  How things have changed. I would go to the Dandelion Market at the week ends with my friend Siobhan. It was over by St. Stephen's Green, it was the place to go.  They had everything there.  My two friends, who I went to school with are still my friends today.  They also got a summer jobs in the factory but they went back to the Tech which is ironic as I am back in Colaiste Dhulaigh today, the Tech, and it is great, who'd have thought it.  So they are some of the things I remember growing up in Coolock, how things have changed. 
My Memories by Helen Rooney – Wordsearch
My Memories by Helen Rooney – Drag and Drop the words