Campions Pub North Wall by James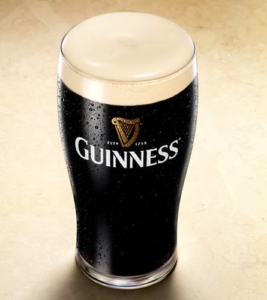 The first place I remember working in as a child was called Campions.  It was a pub on the North Wall close to Sheriff Street.  I started working there when I was about fourteen years old and worked there for about five years. 
My first job while working in Campions was collecting glasses, cleaning tables and ashtrays.  After a few months working there, I was pulling pints and serving tables.  Campions was a really old type pub.  It was over one hundred years old when I worked there.  The pub had three floors and a cellar.  It was also facing out on to the River Liffey. 
I really liked the customers that drank in Campions.  They were mainly local people from Sheriff Street or East Wall.  In the pub itself the men would usually sit at the bar and the women would sit out the back and listen to the jukebox.  Then towards the end of the night the men would come out and start dancing with the women.  It would be great crack they would then have a sing song. 
Beer deliveries from Guinness would be on a Monday.  That meant I would have to work down in the cellar.  Sometimes, it was scary working down in the cellar because when the Liffey tide would come in the cellar would flood.  Sometimes, the water could be up to four feet deep.  I used to hate going down to the cellar when the tide was in, as I had to put on a big pair of welly boots that fitted right up to your waist.  They were so hard to put on and so uncomfortable to wear. 
Campions was a known pub for getting a good pint of Guinness.  The locals would swear by it.  A worker from Guinness told me it was because of the natural cool temperature in the cellar and also because of the constant flow at the taps.  The pub also had Budweiser, Carlsberg, Harp and Smithwicks on draught.  The also sold small shots like vodka, gin, whiskey and brandy. 
I loved working in Campions.  It was a great experience and it started me out on my working life!  I never stuck at bar work, but really enjoyed my younger years working in Campions Pub. 
Exercise 1: Answer the Questions
Exercise 2: Drag and Drop the Words