A Journey of Discovery by Billy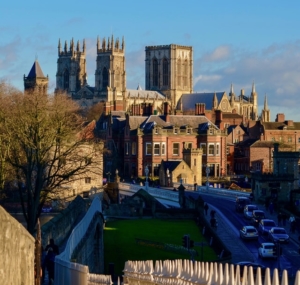 Last September, I went with a group of friends on a holiday to York.  It proved to be a very enjoyable time. Our first stop was our hotel, next stop was the pub.  It wasn't until we visited the tourist attractions that we realised what we had been missing.
Places we visited included the beautifully refurbished York Minster, which had been fully restored to its former glory.  We were shown where it was said that a father had bricked his plague-ridden daughter behind a wall to stop the plague spreading.
We also heard about Dick Turpin, the highwayman, his history and misdeeds which led to his death are too many to be mentioned.  This was the best part of our holiday, but we still finished it in the pub.