This is My Story by Mabel – 2019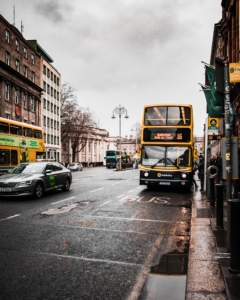 Since I have been attending CDETB I have gained a lot of studies and am learning new things all the time.  My teachers are all good teachers and I like going to the college.  I am studying English, Maths, and Computers.  I am so happy to be here in Ireland and attending college.  My children are so happy I am attending as well.
At Christmas I travelled to my country, Nigeria, for a holiday.  I really enjoyed it.  I saw my children and my granddaughter.  I was over there for some weeks so I travelled to the village where I was born to see the rest of my family.  They were so happy to see me.  The weather was very hot and I always wore light dresses which I would not be able to do in Ireland.  I was telling my children that I really like Ireland for that, you will never be very hot in Ireland except for one month or two, then you will wear light dresses and you still wear your jacket!
They said to me that they would like that weather.  My children said they would like to visit me in Ireland and I said to them that my accommodation is just for one person, they said they would wait until I can change my accommodation and I was so happy to hear that from them.
Click here to add your own text