Thirty Eight Years of Pure Bliss by Joe Vaughan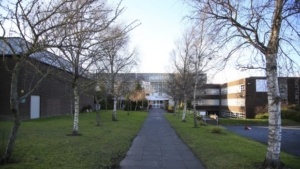 Joseph Vaughan recalls thirty eight years of pure bliss as a teacher in Coláiste Dhúlaigh. 
I joined the teaching staff in Coláiste Dhúlaigh second level, in September 1977. Teaching  Business and Maths. I soon realised that an involvement in extracurricular activities was vital. 
I got involved in coaching Boxing and Gaelic Football with the Boys and Soccer and Self Defence with the Girls. 
I also ran an annual one hour sponsored Skipathon in the School in aid of the local Dom Savio Youth Club for Physically and Mentally Challenged Young People. Over the years in excess of €1000000 was raised for this very worthy cause. 
We had huge success in all those sporting activities but the main emphasis was on promoting good values sportsmanship, discipline, respect and self-esteem. 
I retired in September 2015 after thirty eight years' service. I loved every minute of it. 
At the moment I am studying Computers in Colaiste Dhulaigh College of Further Education.This is my biggest battle of all. 
There is still a lot of sadness at the passing of eighteen past and present pupils who died in the Stardust tragedy St. Valentine's Day 1981, thirty-nine year ago this year. 
Joe Vaughan 
38 Years of Pure Bliss – Drag and Drop the Words
38 Years of Pure Bliss – Fill in the Blanks
38 Years of Pure Bliss – Wordsearch