Changes in My Life By Alan Roche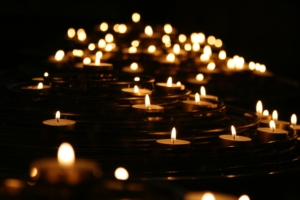 During 2020 things changed in my life.  On Tuesday, 7th April 2020, I lost my mother.  I really do miss my mother every single day. I think about my mother a lot since she's gone. Now she is back with members of her family that went before her passing.  
Six weeks later on 16th of May 2020 I lost my father. Like that, I do miss him a lot because he was always there, the same way as his wife was to all the kids. As each day passes by, I am always thinking about them. Now, like that, he is with his family that went before him. Now he is back with his wife again and they are both catching up while they are up there together.  
Every time I sit down I think about them.  When I am looking at a film, if the families come together and give one another a hug.  I miss being able to do that with my parents. I know it is not going to be a great Christmas this year because of what we have gone through this year.  I would like to say to everyone out there, if you still have both of your parents, just go over to them and say "I still love you".  Don't be shy or afraid to say it because, if you don't say it, it will be you who loses out – no one else is going to do it for you. 
I am slowly getting through these last few months with great support from Liz Roche and all the tutors in the local Tech that know about my sad news. I also get good support from the other students as well.  
I would like to thank everyone who gave me support during the last few months and I hope I can return the support to people when they need it.  Also, thanks to everyone in Coláiste Dhúlaigh, who have supported me through the last few years. Thanks from the bottom of my heart and I wish everyone a joyful Christmas time this year.