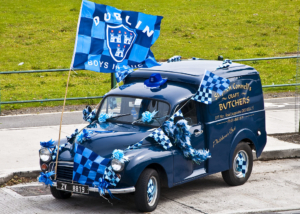 My name is Greg.  I was born here in Dublin.  I have one brother who is younger than me. His name is Karl. Both my parents are alive. I live with them at home. 
I like watching GAA football. My favourite team is Dublin, of course. My nephew is a fan as well. He says "Up the Dubs! " when he visits the house.  
I used to go to Whitehall GAA club, and played on a team with them.  
I cycle to college. I come once each week. I have been coming on and off for five years.  I enjoy it, but I am always nervous the day before.  
I like writing for Dublin Lives. I did it before.  I also like doing WORDSEARCH.  It improves my spelling.