My Cinema Memories by Ciaran O' Toole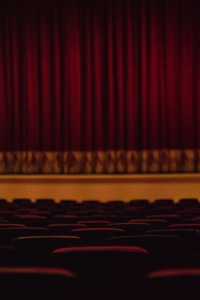 Before the arrival of the multiplex cinema, Dublin had some beautiful cinemas. The city centre had loads of them. My first memory of going to the cinema was going to see Jaws with my older sister. We went to the Adelphi which was on Abbey Street where Arnotts is today. The queue at one stage was as far back as O' Connell Street you had to be patient in those days (1975).  
Some of the cinemas were beautiful especially the Savoy 1. The Ambassador was also beautiful I can only presume that was the Rotunda originally. There was also some really dodgy flea pits .There were also a lot of cinemas in the suburbs. We used to go to the Grande cinema in Fairview which was somewhere between nice and a flea pit but we loved it. Maybe I'm nostalgic or getting old but I loved the old styled cinemas compared to today's .You could get kicked out for acting the gobshite or talking too much. Torch shined in your face – "Right you get out". 
 In some ways the new plex style cinemas are all nice and clean and smoke free but I think the old style cinemas had far more character. The Stella cinema in Rathmines has been refurbished Art Deco style and is beautiful. 
Exercise: Drag and Drop the Words