A Chance on Love by Gloria Redmond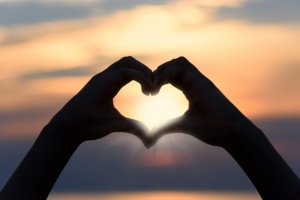 Ash is a mechanic. He comes from the wrong side of the tracks. He said, "Someday I will get out of Brooklyn". He got his chance to go to Liverpool to be a mechanic in a garage over there. He got a newspaper and saw an advertisement in the employment pages. He called them up and said, "I am Ash, I see you are looking for a mechanic". The man said, "Yes". An interview was arranged and Ash decided to travel to Liverpool.
Kate lives with her mother in Liverpool. She goes to school and is a good student. She is a bit of a dreamer. Kate works at night as a dancer in a club. She goes out at weekends with her friends.
Ash went to Liverpool for his interview. He was worried but he got the job. He was shown around the place. He went to a hotel for the night. He called his friend Mick who he knew lived nearby. Mick arrived and they went out to celebrate. Mick took him to a club. It was the club where Kate dances. Ash liked the look of the place. The music started and Kate walked out to do her dancing. Ash was looking at her. He said, "She is a good dancer". He asked another girl what her name was. She said, "Kate". Mick, his friend, said, "Would you like to meet her?" Ash said, "Yes".
Ash is about to go over but a guy walks over to her and kisses her. Ash goes back to the table. Mick said, "Did you lose your courage?" He said, "No, she has a boyfriend but I'm not giving up yet". He goes back every night just to see Kate do her dancing. He gets to talk to her on the Wednesday night. They find out they have a lot in common. He asks her about the other guy. She says, "He is an ex-boyfriend who came to wish me good luck". She said, "I like you, you are different to the others that come in". Ash said, "I like you too, maybe we could meet for lunch". Kate said, "I would like that". Kate goes over to her friend and said, "Did you hear that?" she said, "Yes I did but I would have asked what is he doing tonight, you could go for dinner with him". Kate said, "I didn't think of that". She goes over to him and asks, "Why don't we go for dinner tonight after this show?" He agrees.
Kate's friend is surprised that Kate agrees to go out with this stranger. However Kate knows that Ash is a well brought up guy and that he would respect her.
The romance started from here. Ash continues to work very well at his new job and his life is taking a whole new turn.