The Story of My Life by Kathleen Ward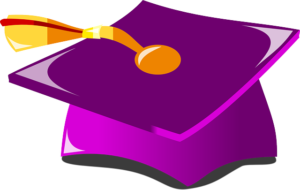 I came from a family of 17. There were 15 children – 8 boys, 7 girls and my Mam and Dad. I am a middle child. I have older and younger siblings. My Dad passed away 19 years ago and my Mam passed away 4 years ago. I miss them so much. I really wish they were still here. I think of them every day. My Mam lived right next door to my house.
At one time, my family all lived in Belfast. We then moved to Finglas and eventually we settled in Coolock. When I was about 5 years of age, I went to school for a short while. I went to Sr. Kevin's School. I liked being there; she had plenty of time for all of us. Later, the family moved to Coolock. That was probably when I stopped going to school.
I was 17 years of age when I got married. We moved to England for a short while. 2 of my daughters were born in England. Noreen was born in London and Shannon was born in Leeds. The other 4 children were born back in Dublin. I have 3 boys and 3 girls and now I have 10 grandchildren. When my youngest daughter was 4 months old, I was left on my own to rear the children. It was so very hard but I got there. I am very proud of all of my children. Shannon has qualified in childcare and is now working full time in a crèche.
Sadly, my son Keith passed away unexpectedly 5 years ago this August. I miss him so much. I have to keep going until we meet again and I know we will meet again. Keith was only 26 years old and he was way too young to leave his mam and his family. He was married and had 3 wonderful children. His eldest son, Gabriel, is like a clone of his Dad. Looking at Gabriel reminds me so much of Keith. One of my sisters, Helen, also passed away at an early age. She was a beautiful person with a heart of gold. Like Keith, she was way too young to leave this world.
My family has grown up now so it is my time to try to improve my skills. I would love to do the Leaving Certificate. At the moment, I work part-time as a primary health care worker. I visit people to help them with hospital appointments, medical card forms and renewals. Part of my job is to make sure that these things are up to date and that appointments are kept. I work 3 days a week and I absolutely love my work. I look forward to visiting the people I work with.