My Struggle to Succeed By Robert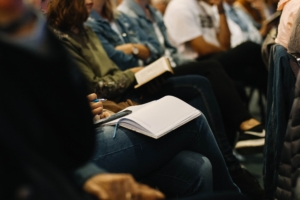 I went back to school to learn the basics.  If I can accomplish the basics of reading and writing, I would feel I am no longer on the outside.  As I grew older, I felt the need to return to education to fill in the emptiness I felt inside.  Every day I thought about it, I felt I was getting older without doing anything about it.  One day I decided this was the time to do something about it, not tomorrow. I took the first step.
I went to Coláiste Dhulaigh and made the enquiries.  My journey began.  I started school in September 1999 in Rosary College, Raheny, which is part of Coláiste Dhulaigh.  My first day I didn't know what to expect.  I was anxious and doubtful that I had made the right decision.  That morning on the way to school I started to wonder about so many things.  All my doubts and uncertainties had almost made me turn back. It's a miracle I ever made it to my first class.  That first day I was introduced to all the tutors and when all the introductions were over my journey began. 
My step forward showed me that personal change, generally proceeds step by step.  I realised believing in one's self first and foremost is essential for personal development.  For a long time I was just drifting along aimlessly.  It was important to recognise my problem and take charge of my life without looking for excuses.  I decided to empower myself with a positive attitude by taking one step, one day at a time.
My Struggle to Succeed – Fill in the blanks
My Struggle to Succeed – Wordsearch