As she inched her way along through the dimly lit sewer, she knew she had to find out the truth about her brother and this was the only chance she had.
Jane let her mind wander back to that summer 20 years ago when Bobby had disappeared. She remembered the heatwave that had hit their hometown and how they had found a cool refuge in the woods. They had built a fort under the heavy foliage and spent the long balmy days hanging out with their friends. There was only 10 months between her and Bobby, they were so close they even had the same friends. It was them against the world. But then Jane's world turned on its head…the day Bobby went missing. It was a day like any other, by 9am the heat was almost intolerable, and the air was thick with midges. They knew they were meeting their friends at the fort at 10 am but they had decided to go there early. Hopping on their bikes, they began to cycle through town which of course turned into their usual race to see who could get their first! Jane had a plan this time, she would take the shortcut through the alley behind Johnsons Bakery, this would easily take 5 minutes off her journey. She waited until the last second to take the turn smiling to herself as she did, little did she know it would be the last time she would ever see her brother.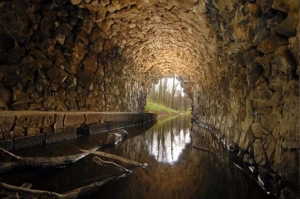 A fat brown rat ran across her feet and Jane shuddered as she snapped out of her daydream. She pressed ahead and tried to clear her head of memories, so she could focus on the job at hand. The air suddenly became acrid and heavy, she knew she was getting close. Suddenly there was a loud bang and a door creaked open in the distance. "Shit" she thought, "This wasn't supposed to happen", her eyes darted around in the darkness looking for a place to hide, she hastily slid behind some old piped just as the heavy footsteps began to come towards her. Jane focused on slowing her breathing in an effort to control the panic rising within her, she tried to remember her training. "Goddammit", she silently thought, "why didn't I wait for backup?" The footsteps stopped, she had no line of sight, no clear idea of what was happening. Silence hung in the air as Jane tried to figure out what to do – she did her best to survey the scene as her hiding place was quite an awkward one. There didn't seem to be anyone around, she waited for a little while longer to be sure, when she felt enough time had passed she began to emerge from her hiding place. She had no choice but to exit backwards as there was no room to turn herself around, so she didn't notice the figure behind her until it was too late.
Jane tried to open her eyes, they felt heavy and her head throbbed as if she'd had too much to drink the night before. "Where the hell am I?" she said in a weak voice. She tried to get up and realised she couldn't move, her hands and feet were tied to some kind of metal table. The fear rose like bile in her throat. She slowly let her eyes adjust to the dim room. Rusty, wet walls were all she could see. A single, exposed lightbulb swayed above her head,
"Oh, dear God" she whispered as the door began to slowly open and a form began to appear. "H…Hello, who's there" she stammered. As he walked towards her, her blue eyes widened in disbelief. "No, it can't be, he's gone – dead" she whimpered. They told us you were DEAD, but there was no mistaking her brother's face. It was him, "Hello dear sister" he said with a crooked smile. He began to lean over her, bloody mask hanging askew from his face. "I've been waiting a long time for this" he whispered…….. she screamed and the door slammed shut never to be opened again.
Worksheet – Creative Writing
Dictionary Work: Look up the meaning of the following words and put each word into a sentence.
Dimly: ___________________________________________________________
________________________________________________________________
Heatwave: _______________________________________________________
________________________________________________________________
Foliage: _________________________________________________________
________________________________________________________________
Shuddered: ______________________________________________________
________________________________________________________________
Emerge: _________________________________________________________
________________________________________________________________
Acrid: ___________________________________________________________
________________________________________________________________
Exposed: ________________________________________________________
________________________________________________________________